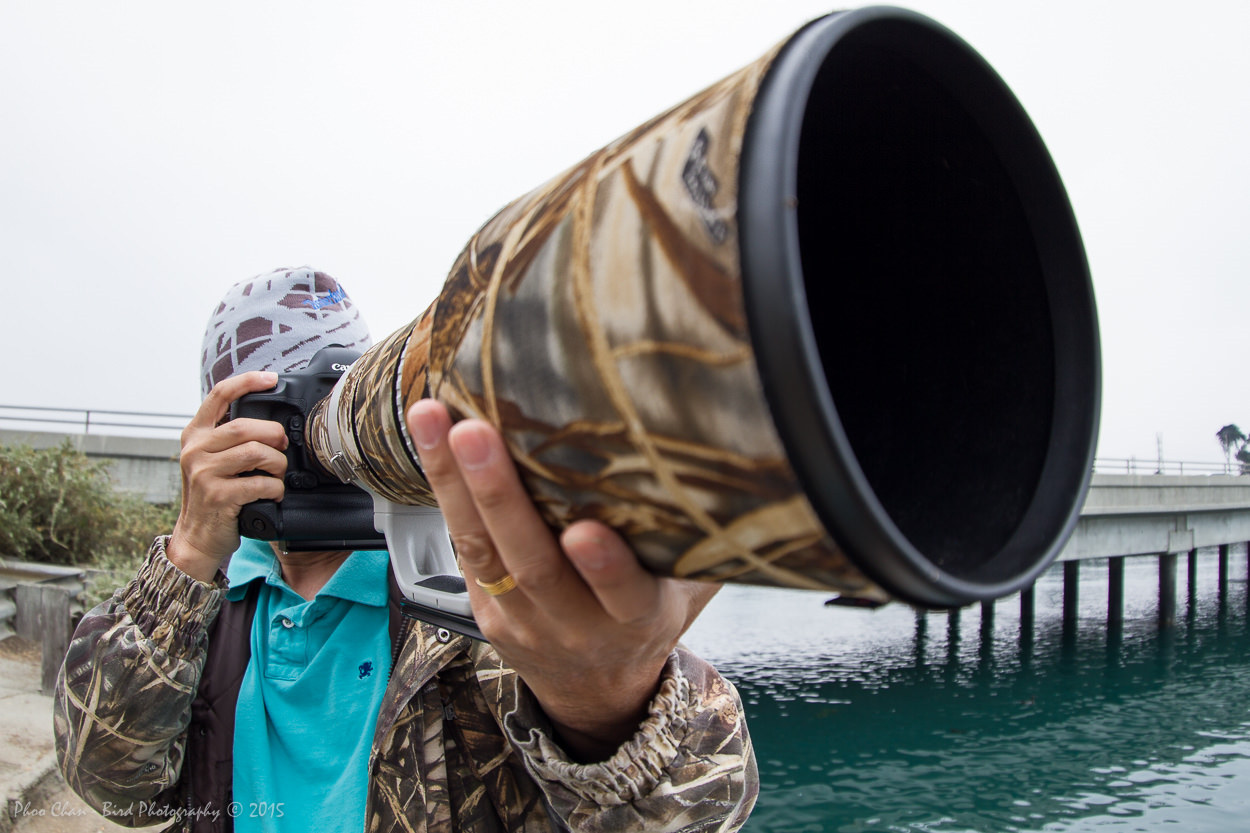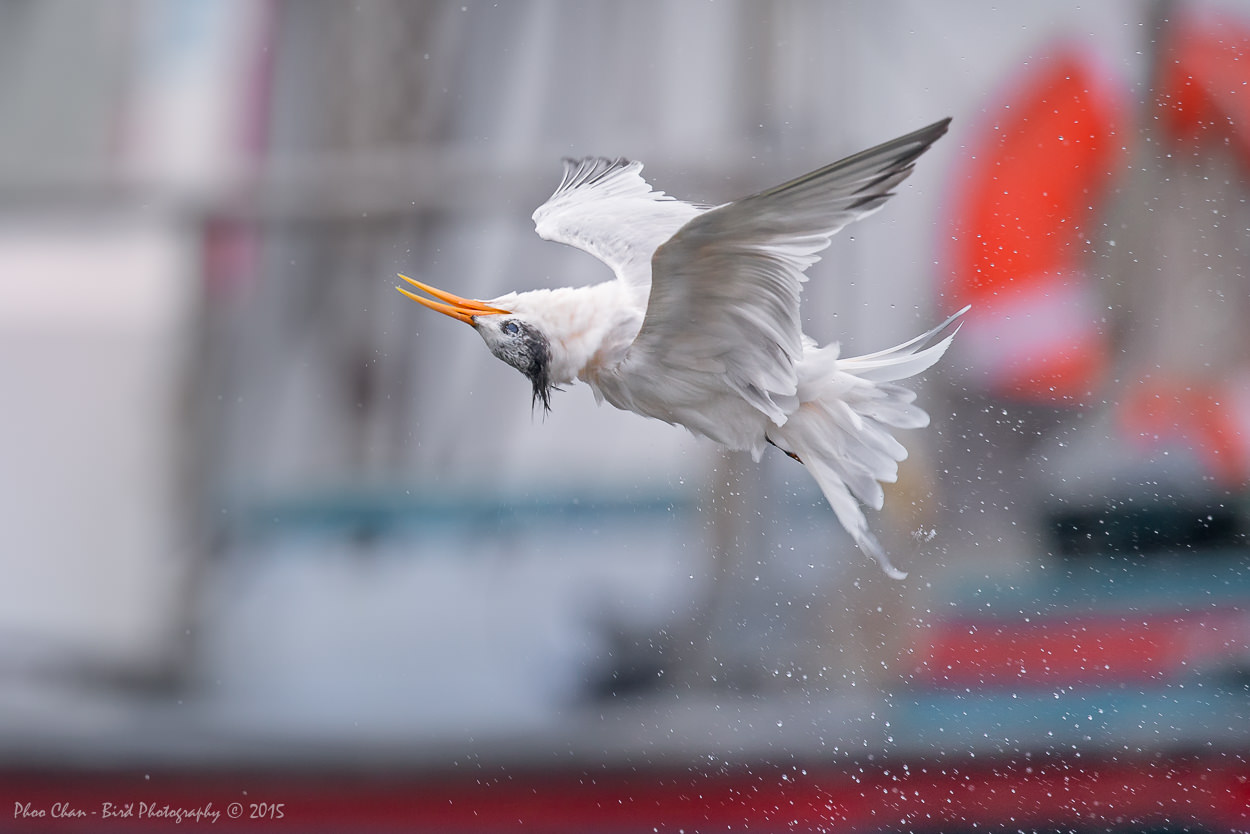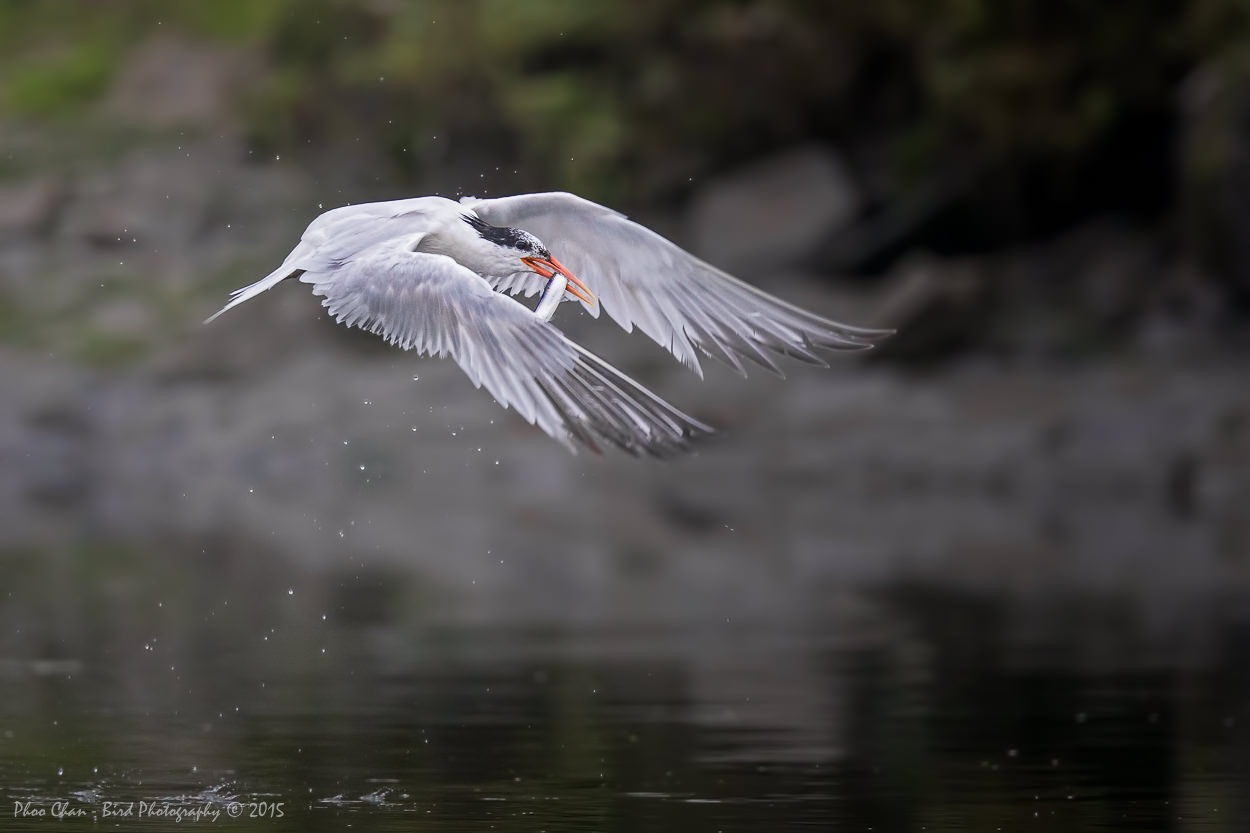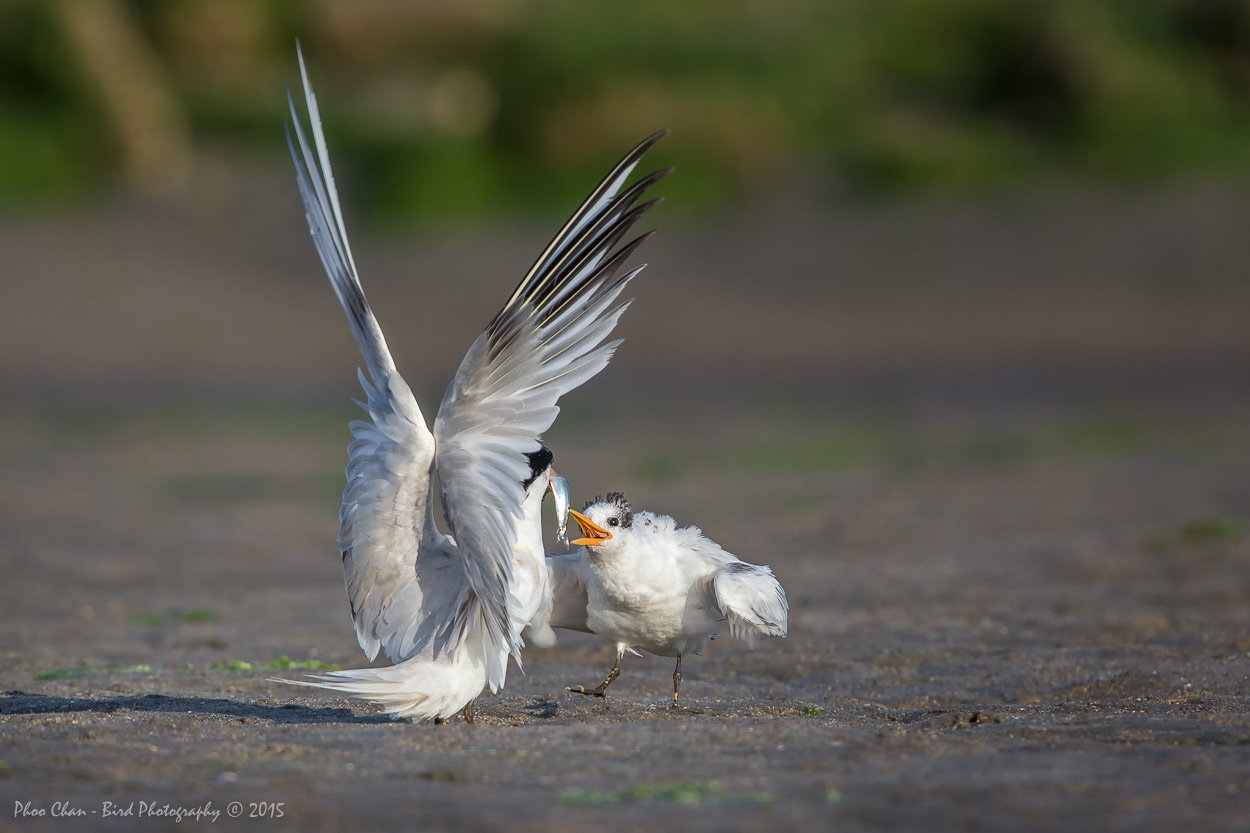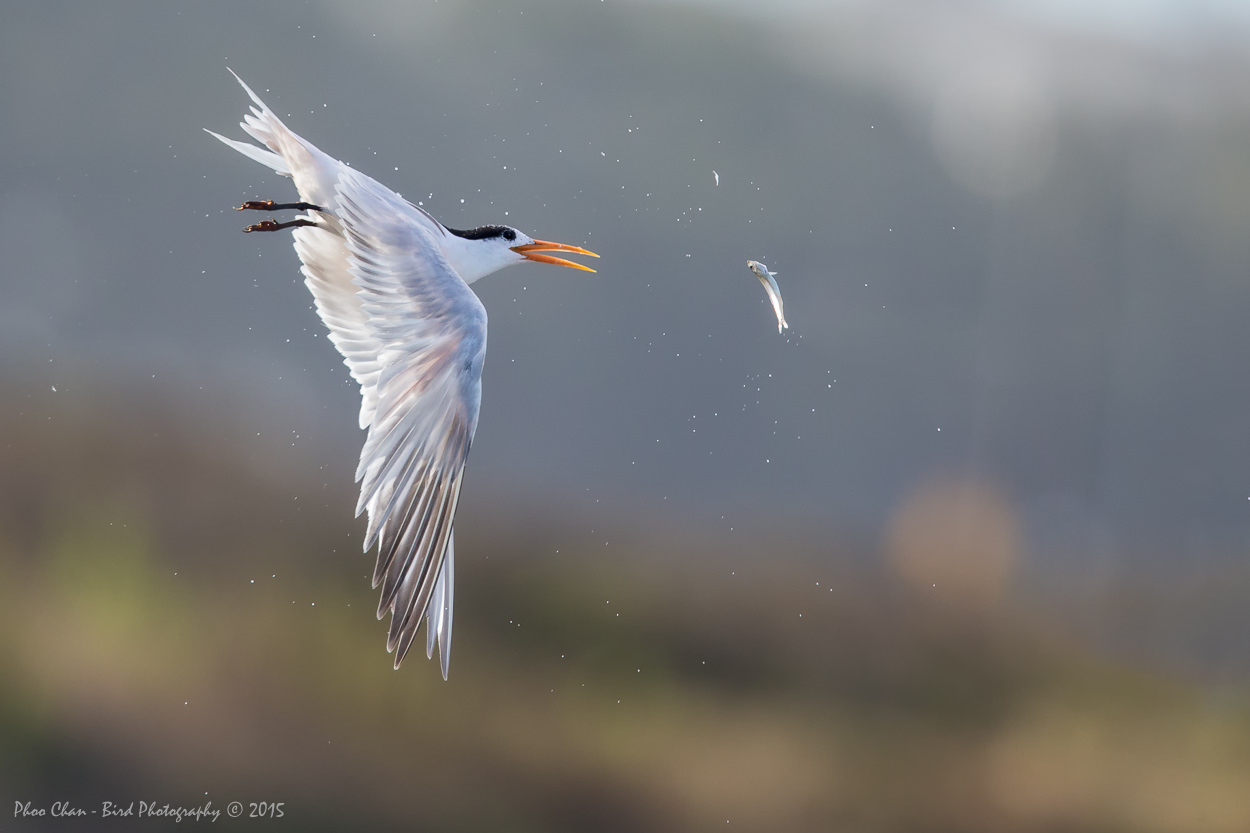 Moss Landing is a historic fishing village located in the middle of California Monterey Bay coastline. It has an abundance of sea life surrounded by natural beauty with outdoor activities suitable for folks from all walks of life. These include strolling along the beaches, boating, observing wildlife/nature, whale watching, fishing, kayaking, and last but not least birding, which is what I will be focusing on in this blog.
Since Moss Landing is a fishing village, naturally it provides ample of food source and natural habitats for both residents and migratory shorebirds. When it comes to bird photography, in addition to making sure the subjects are available with unique poses, lighting is very critical in making sure the end result can put a smile on your face.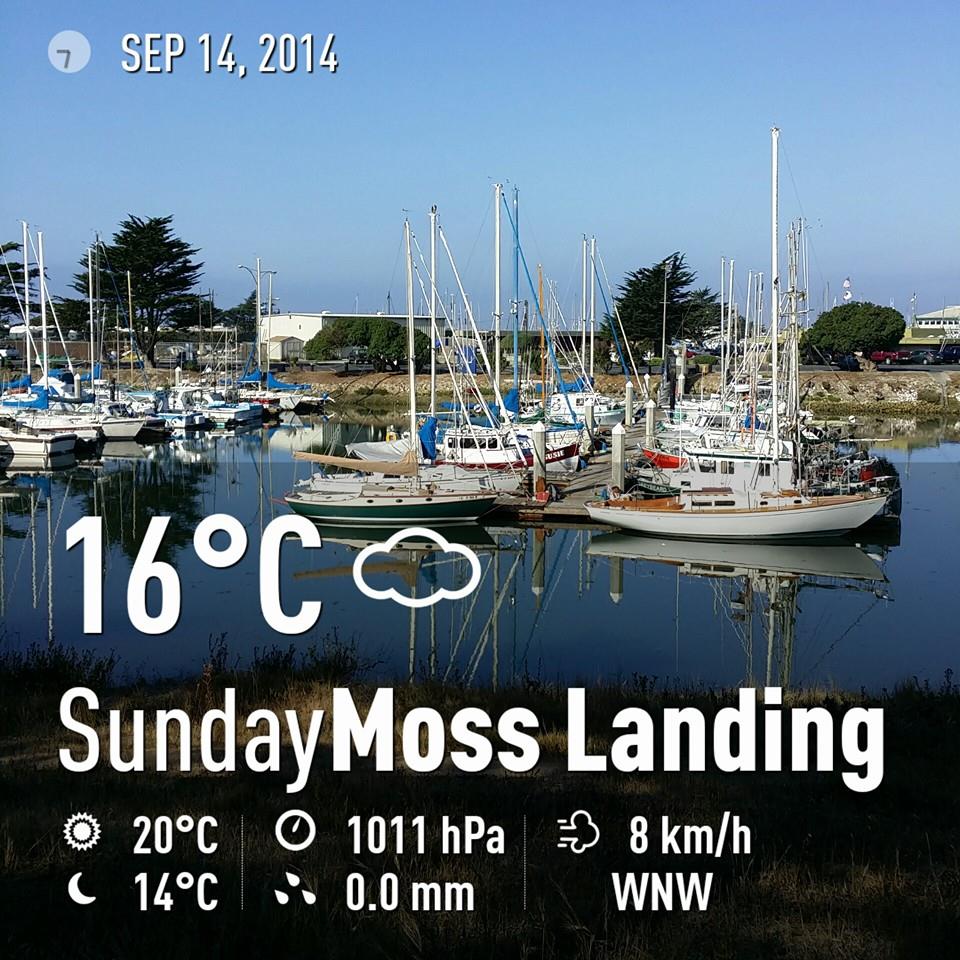 As usual the early morning and late afternoon lighting conditions are considered as the golden hour, which provides the best lighting quality for all kinds of outdoor photography.

During these times the sun is low in the sky, producing a soft, diffused light which is much more flattering than the harsh midday sun that confuses most of us bird photographers into thinking something was wrong with our gears when all of our shots turn out to be out of focus. Unlike short lenses, our long telephoto lens tend to pick-up a layer of noise (we usually refer this as digital haze) in the air when shooting a subject from a distance during the mid-day harsh sun.
Shorebirds ranging from egrets, herons, ducks, seagulls, to the infamous ospreys can be found in Moss Landing. Even though I'm nuts when it comes to raptor such as the Osprey,there's this common, simple Moss Landing favorite bird of mine – the Elegant Terns.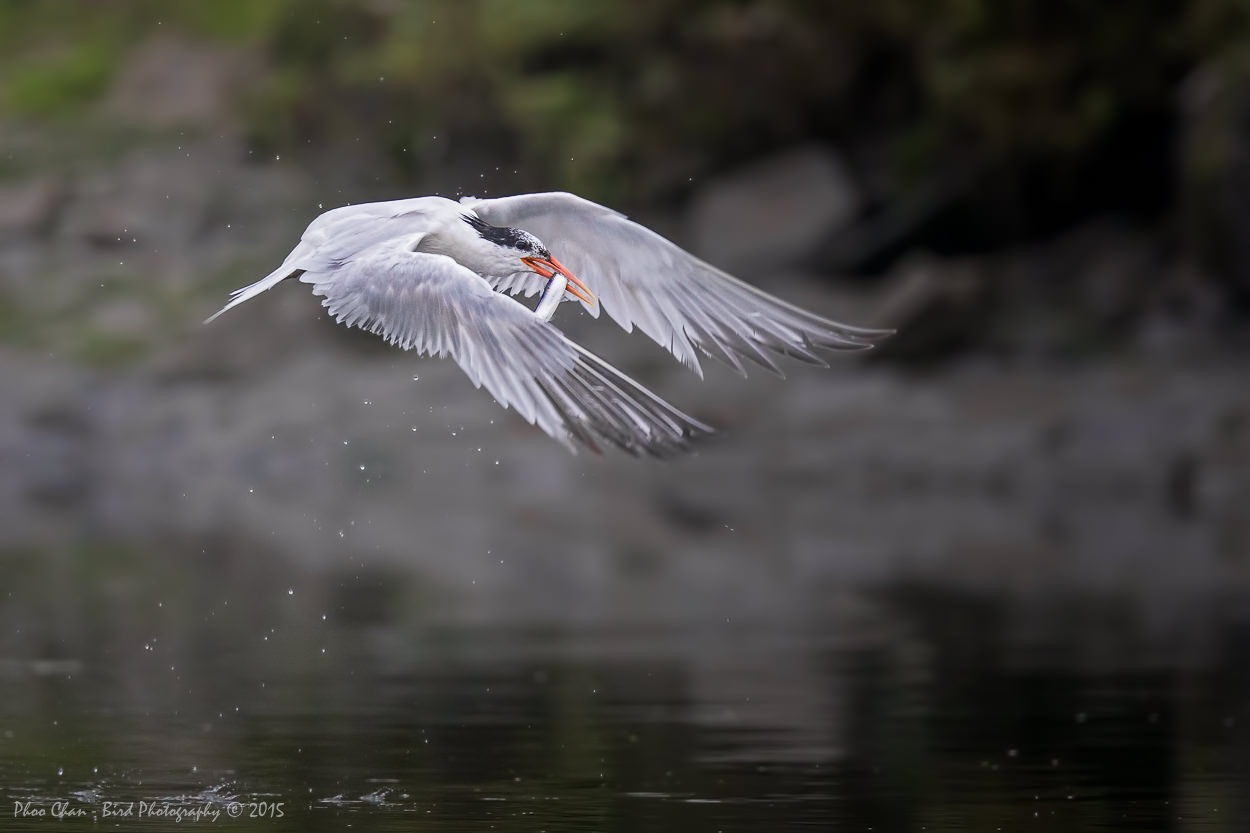 This is a medium-sized bird with a shaggy crest and a long slightly drooping orange bill that never fails to amaze me with its unique in-flight action poses especially during fishing. During the nesting season between May through August they are found by thousands, flocking from one hunting spot to another following the school of anchovies moving along with the flow of the tide.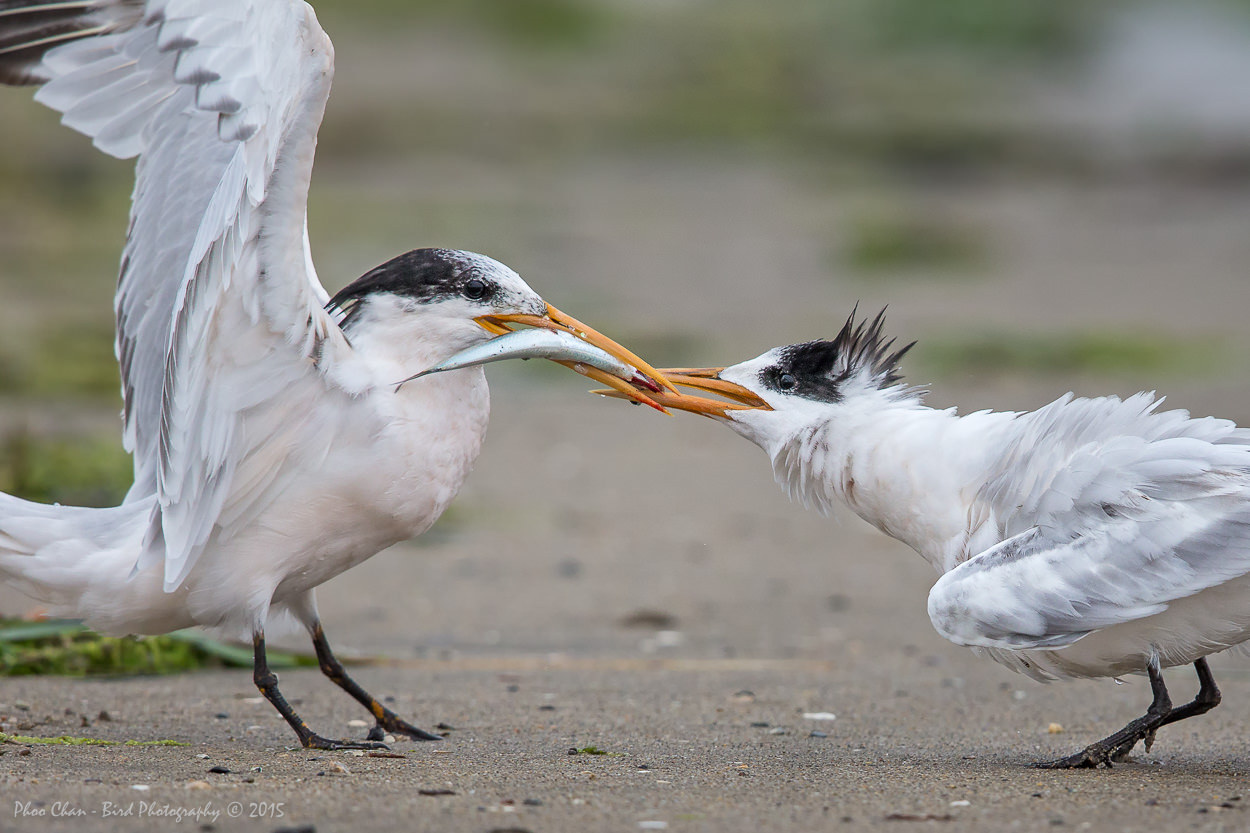 Going back to making sure to shoot during the golden hour, a homework is required as part of the photographer's preparation to optimize the opportunity of shooting the Elegant Terns. Since it is located along the coastline, Moss Landing is always foggy and overcast, checking the weather forecast is helpful before planning your trip even though it's not always accurate especially with the fog.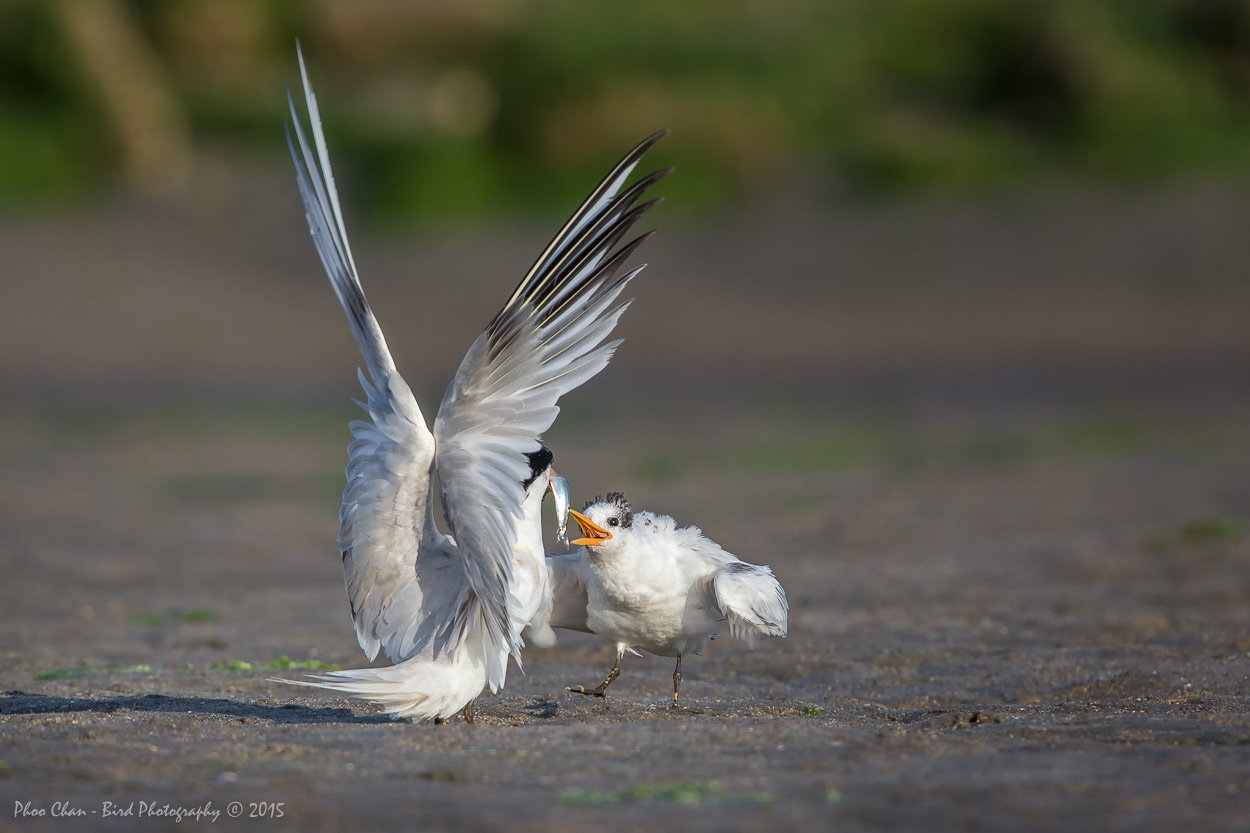 Having the low tide taking place during the golden hours is essential since not only you get good lighting but the terns will be at the peak hour of fishing since the anchovies are more visible during the peak of low tide. Often time an overcast day can work to your advantage as well since you can shoot longer even though the images are not as vibrant when the sun is out.
So what kind of lens do you need? I would say a minimum focal length of 400mm would suffice and since this is about shooting action shots, make sure you set your camera to servo focus and burst mode. So much for the preparations, the rest would depend on your luck although good reflexes would definitely help to get more frames as well as keepers.
Aside from getting shots of the terns diving, emerging from the water surface with a fish (and with luck sometimes 2 or 3..), there are two other actions that usually take place after the tern comes out of the water with fish.
First, spin dry cycle which usually happens from the count of 5 to 10 seconds after it leaves the water surface so this is why having a burst mode is important. However, if the terns flies away from you, all you get is butt shots. So again if luck is with you, you will get shots of the terns doing the spin dry cycle while flying toward your direction or even sideway.
Secondly, flipping or tossing the fish in mid-air to re-align the fish for a better grip of getting the head in first to better swallow it in mid-air. Usually you don't even notice this takes place since it happens so quickly. In conclusion, burst mode is essential so just click away and fill up your buffer.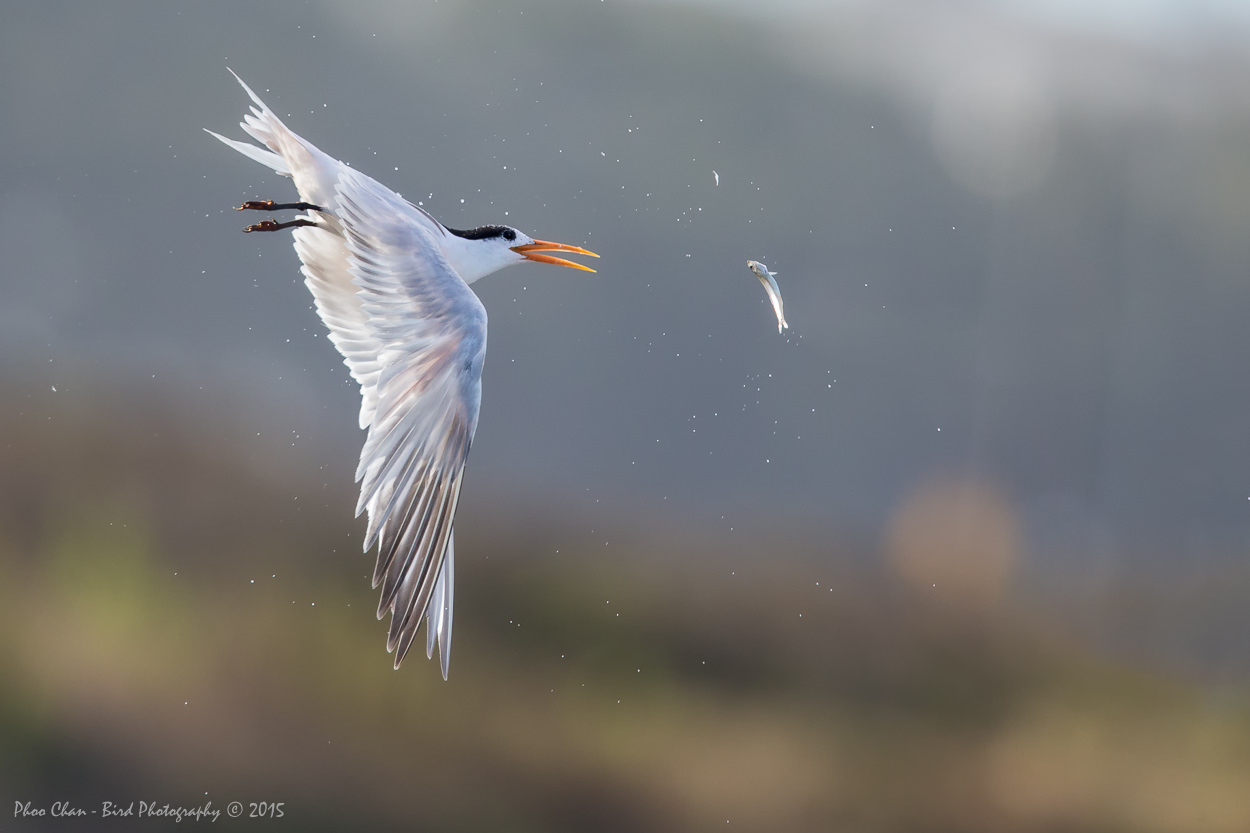 Feeding the young also happens very quickly although both the parent and chick would be calling to each other and fly away from the crowd to get fed. It can happen on the water surface, land, or rock but it only last in a split second so you have to keep tracking them to maintain the focus. Again on the same subject of luck, if you're lucky, you will get to witness how the young would drop the first fish and try to get the second one from the parents' beak when the parent has a double catch – such a naive behavior.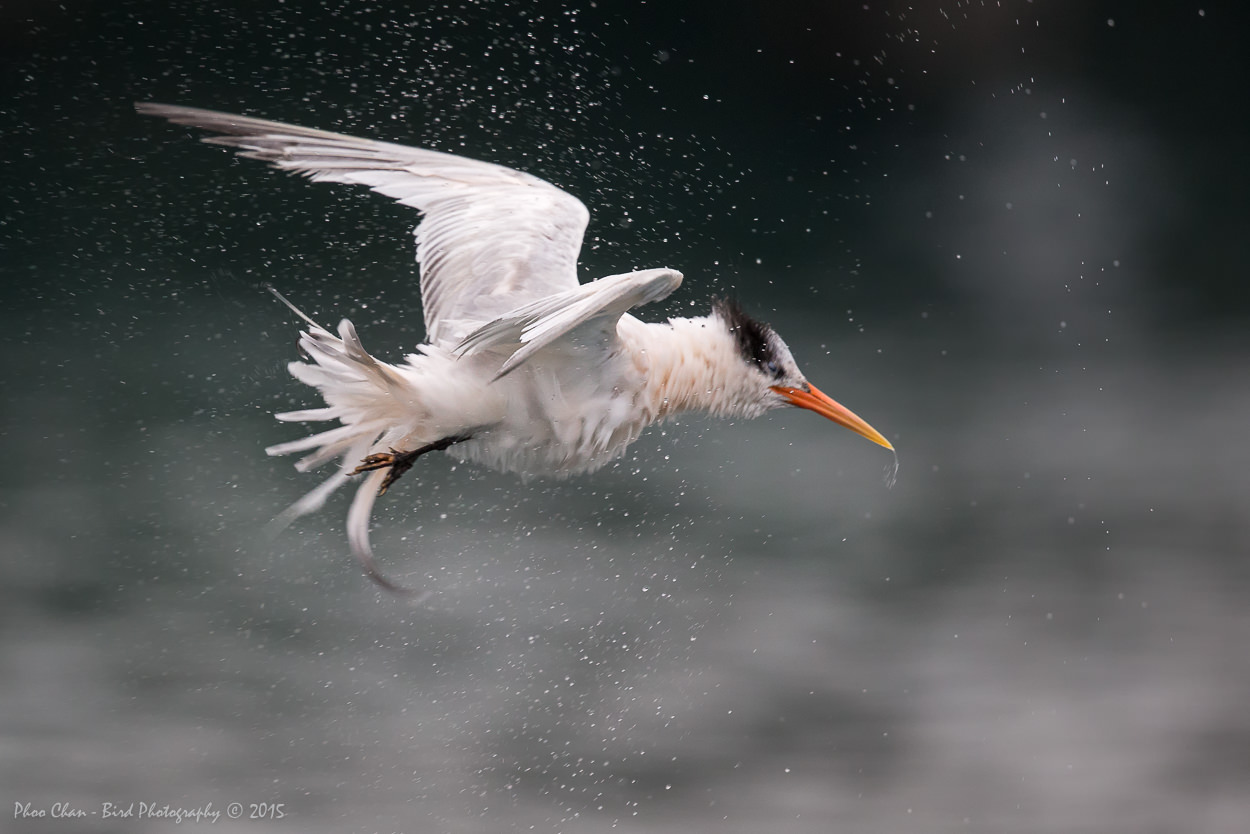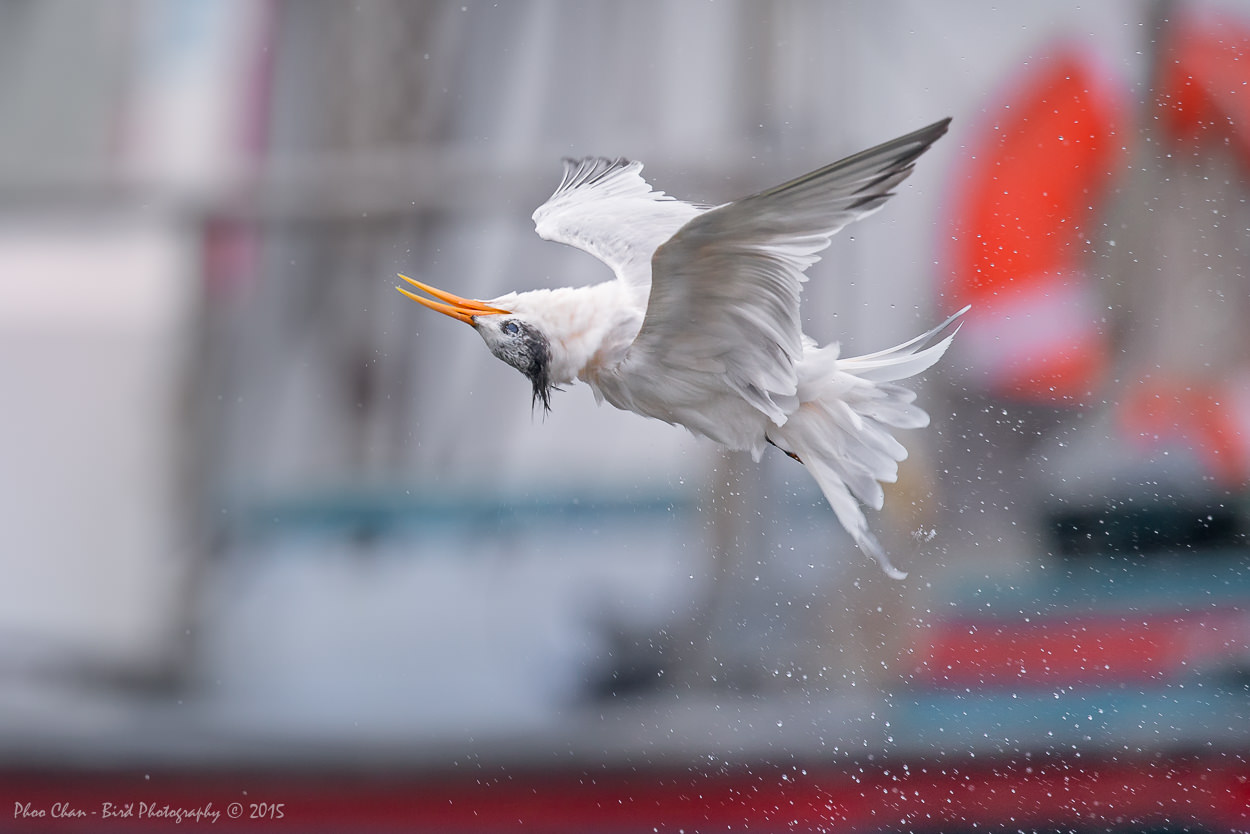 If you're feeling artsy with your long lens, just set you shutter speed to 1/10s with f/22 or above and slowly pan along with one of the terns, you will get something like these shots taken handheld (to maximize vibration :)). If you're in luck you will notice you have thousand of tiny dots on your sensor at this f/stop too..
On a sunny day the lighting gets harsh quickly after 9:00am and that is why I prefer an overcast day to shoot longer especially with over an hour driving trip from home.
If you are new to Moss Landing, aside from its power plant landmark, Phil's Fish Market is a place you want to have your lunch after all that hard work. There's always a long wait as if everyone is saying "shut up and take my money.." Try out their cioppini ;it would remind you of Moss Landing aside from the Elegant Terns.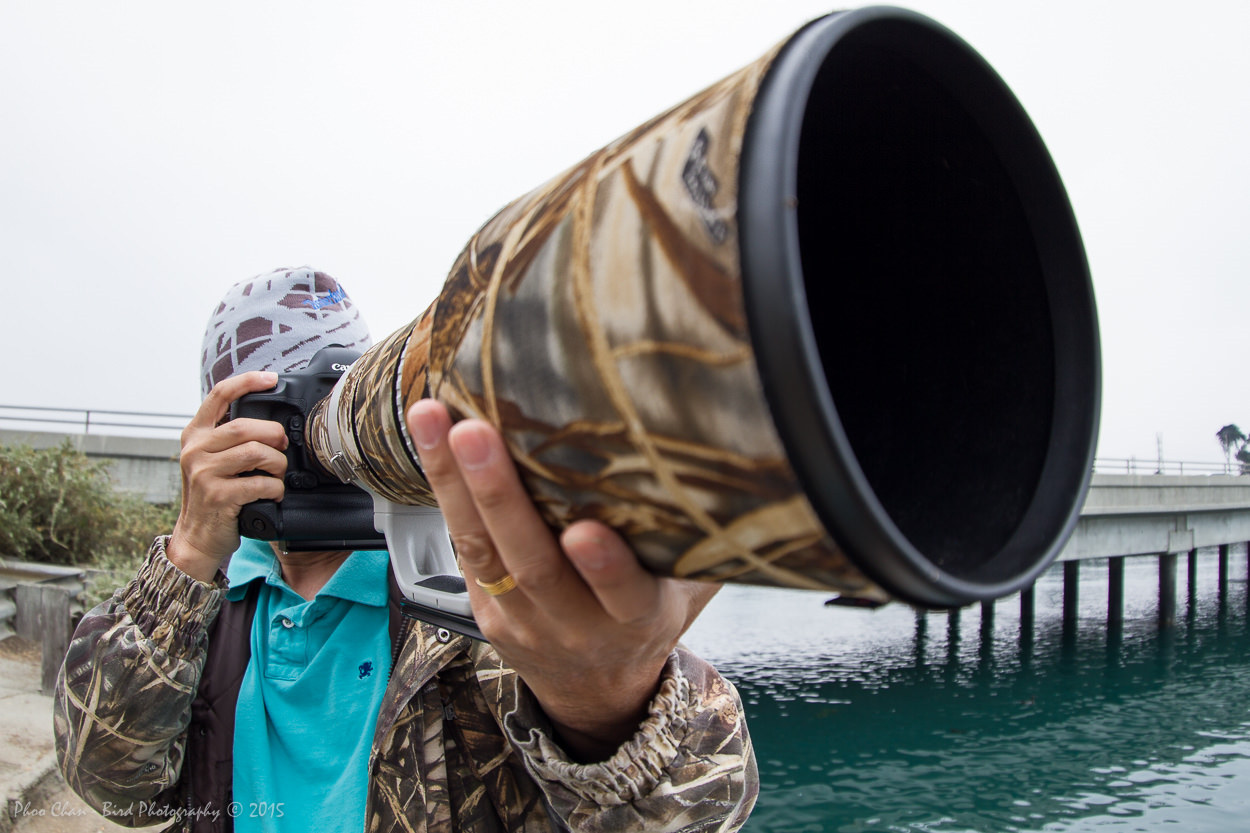 Comments
comments