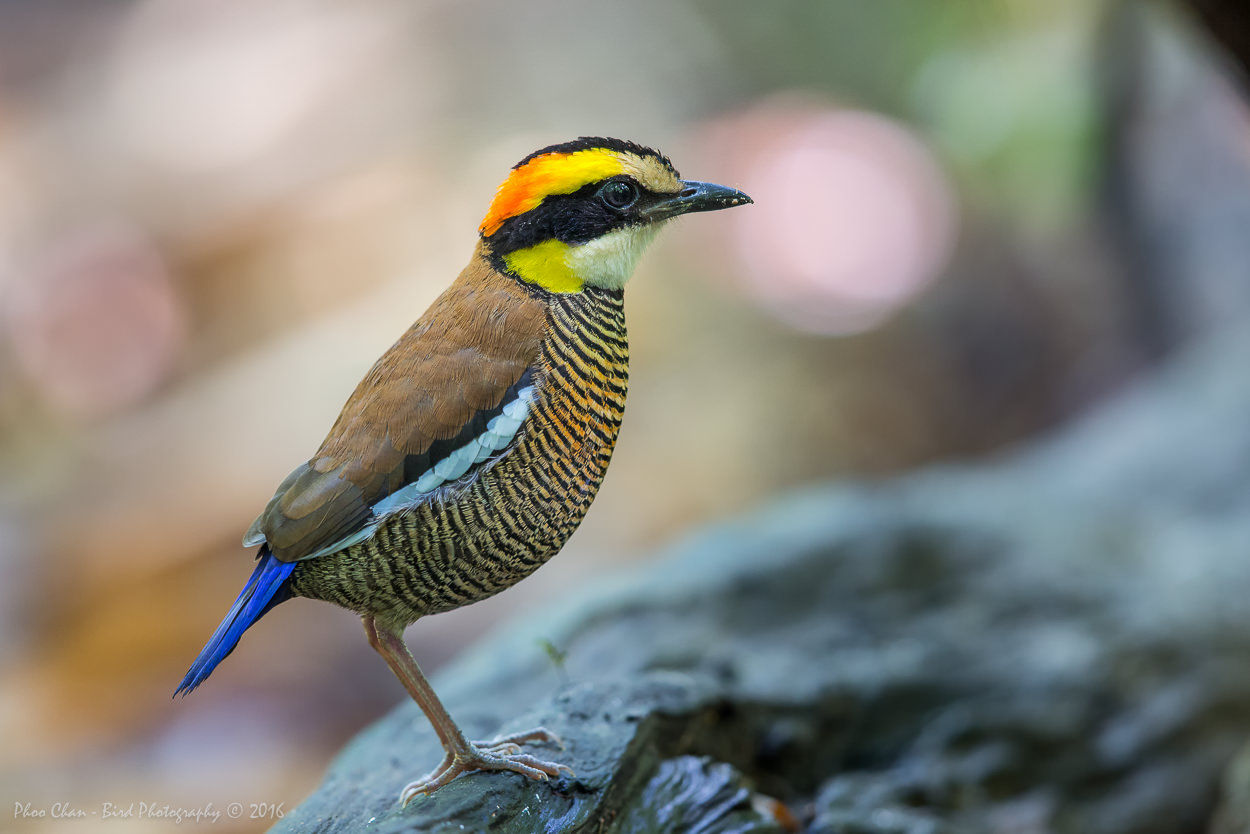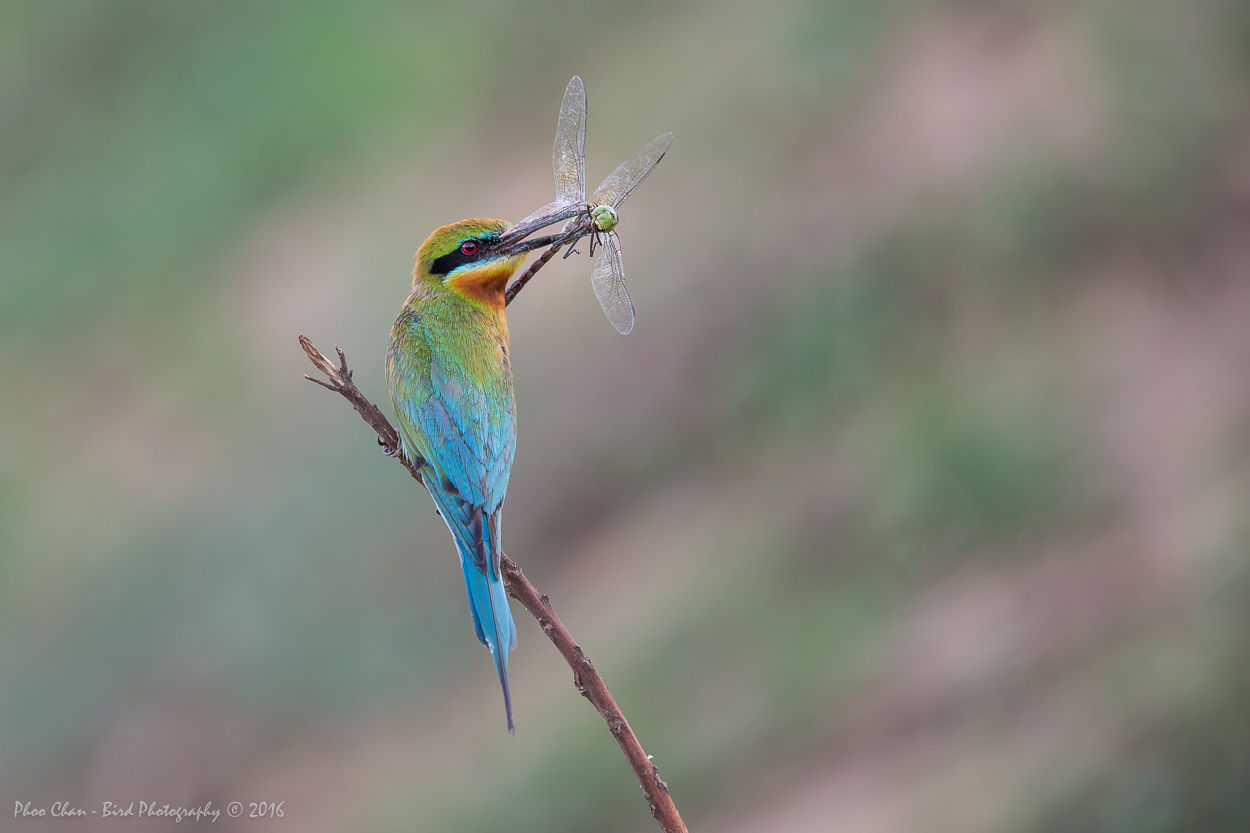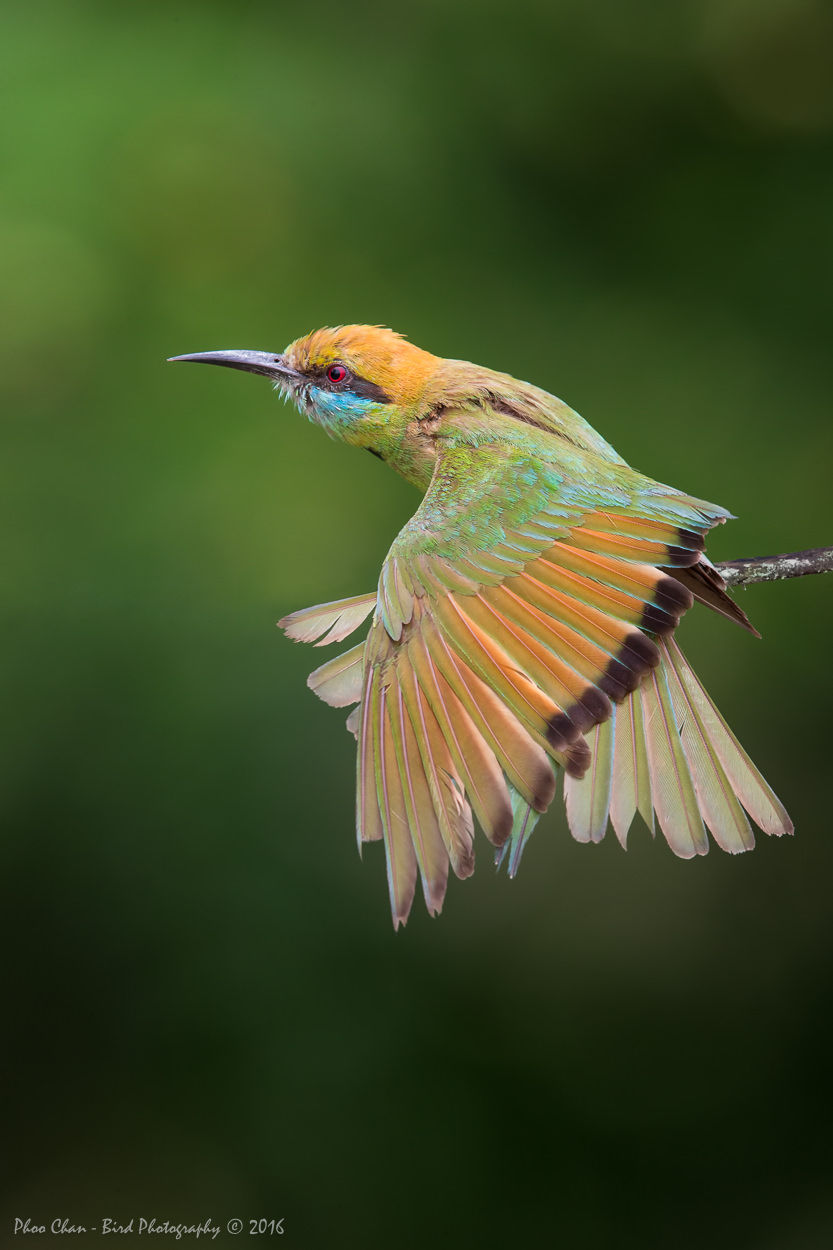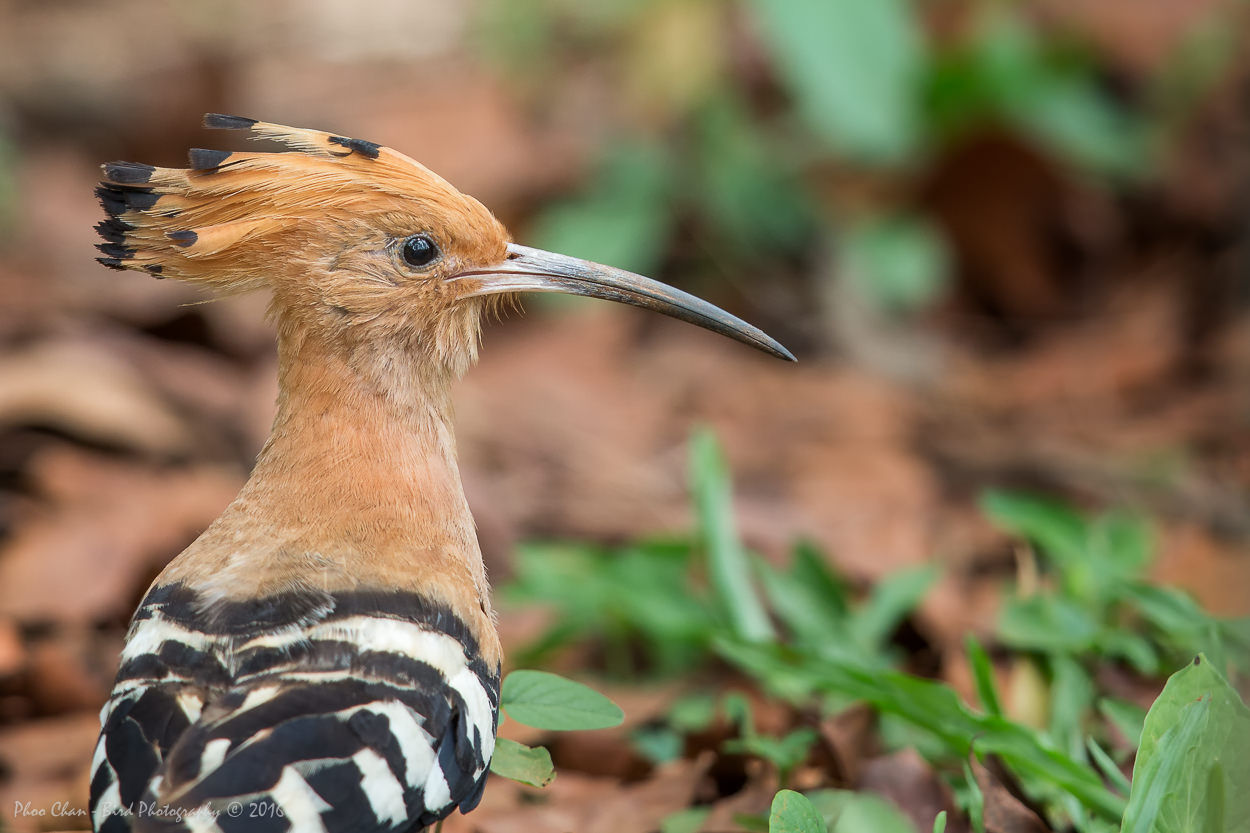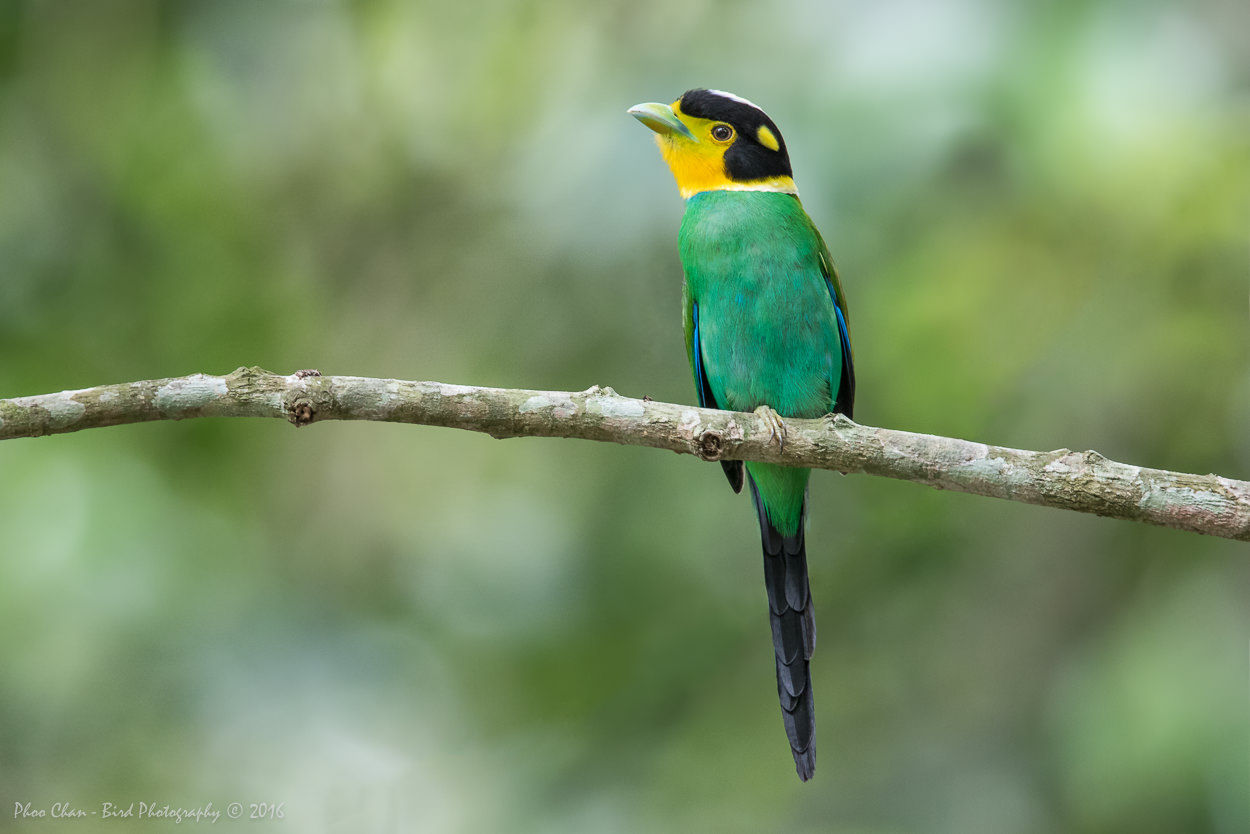 It was yet another great experience that I would like to share on this blog especially with those who are planning to make a birding trip to Thailand for the first time.

I strongly suggest that you do your homework a few months in advance if you have a list of target birds that you want to capture during the trip. This way your guide will then take your list and start his prep work in coming up with your birding itinerary while at the same time telling you the optimum time of the year to make the trip.  A few informative sites such as the www.thaibirding.com can also help you to narrow down your list but do note that some rare birds may require more time and work to get.
I had been planning on this trip for at least two years and finally I was able to firm up the dates with my Singaporean birding buddy Johnson Chua who in turn hooked up with a hard working and reputable Thailand birding guide, Arjin Sookkaseam aka Guide A Thailand (click here to view Guide A in action ).  I would highly recommend Guide A to anyone who is planning to make a birding trip to Thailand. Not only he's one hard working guide but the aroma and taste of his freshly brewed coffee from hand ground beans is something not easy to forget.
We flew into Don Mueang International Airport in Bangkok which was also our gathering point before we drove down South to Si Phang Nga National Park past midnight right after a quick bowl of a roadside noodle soup. We're supposed to sleep thru the 8-hour-drive journey in the comfort of a semi-luxury van that we rented along with hard working young driver, Jiang that we hired. However, it must be the excitements that kept me awake most of the hours, not to mention that it is not easy to doze off inside a moving vehicle.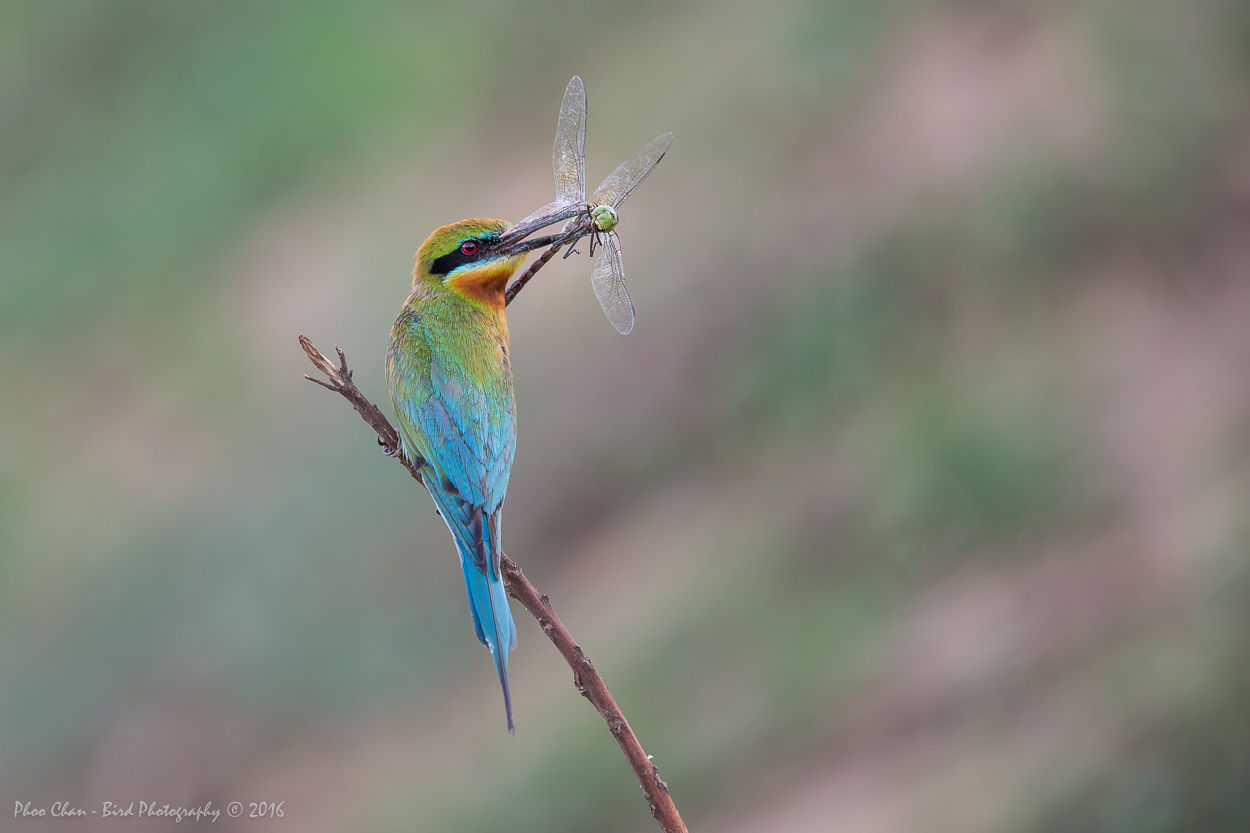 We reached Sri Phang Nga National Park around 8:00am and we picked up a local guide, Samarn before we headed out to our first spot. There were no signs of any paths that could guide us back from where we were heading and without the local guide I was sure we would be stranded inside the jungle for sometime.

After thirty minutes of walking through the thick jungle and crossing four angle-deep streams, we finally reached the spot. It was rather dense with high humidity level that my glasses had to be wiped after every few minutes as they kept fogging up. We quickly set-up our hides while my entire clothes were all wet due to non-stop sweating. The constant sweating was so unbearable that it somehow interfered with the shooting especially when the bird showed up at the time you had to wipe your glasses.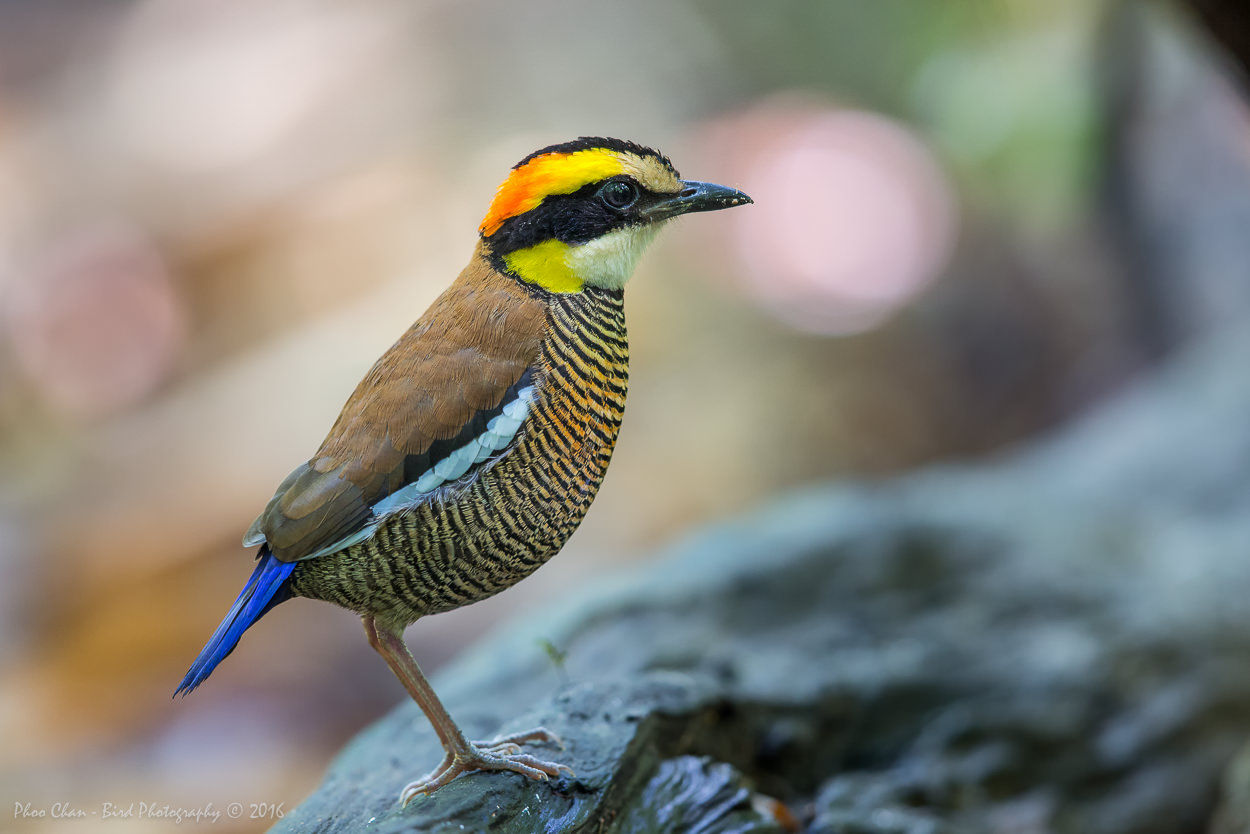 The first subject was the beautiful Banded Pitta. The male showed up even before we're ready to shoot and it came so close even beyond my MFD (minimum focus distance), such a treat. I was told the female was supposed to be more skittish but for some reasons it made more appearances than the male so we ended up with more shots of the female than the male. A Hooded Pitta made a very brief appearance enough for a lifer shot only. It was a good encounter nevertheless.

Shooting in the dense rainforrest was proven to be challenging as far as lighting is concerned. Unlike Costa Rica where speedlite is widely used, flash seems to be a bit taboo when it comes to wildlife photography in Thailand. I relied on natural lighting for my entire trip which forced me to use very low shutter speed settings at the expense of missing actions shots and suffering from shallow DOF. I reckon this is the situation where the new Canon's flagship 1DX Mark II really shines with its new features under low lighting condition not only supporting high ISO but also locking focus more faster.
The following shot was taken at 1/6s shutter speed at 1200mm (EF600mm f/4 IS USM II + 2X TC).


Asian Paradise Flycatcher was one of the birds high on my bucket list to shoot at this location and the fact that a pair of the species was regularly feeding their babies opened up more opportunities to get some super shots.

Unfortunately there was a heavy storm the night before we arrived and a tree branch fell onto the nesting that killed the chicks so luck was neither with the new parents nor with us on this one. I was only able to shoot some high angle of the male that seems to still looking around for its nesting.
A stream nearby provides an ecosystem to a Chestnut-caped Forktail which seems to greet our presence allowing us to take some shots. Unfortunately, it did not sit still and constantly hopped around towards some bright spots, making most of the shots rather undesirable.
Thailand is known for a wide variety of its Kingfishers in the eco-system.

We managed to capture the Brown-winged Kingfisher and Ruddy Kingfisher at Ao Phang Nga National Park which is not too far away from Sri Phang Nga National Park before we called it a day.

Thailand is also all about good and amazingly inexpensive food. We had the famous Thailand mango sticky rice (link) after shooting those kingfishers. The served sticky rice was a combination of the regular and black sticky rice mixed with a coconut milk and the mango tasted so heavenly. I was told that only special mangoes are used to go with the sticky rice which make them tasted so amazingly good. That night we had the spicy Tonyam Kung and Stir fry Paaku (green vegetable) as part of our dinner and they were deliciously good.

We were supposed to hike up hill the next morning for the Great Argus but we had a heavy down pour of rain the night before, making it not possible to get to the spot so we had to miss the beautiful big bird of Sri Phang Nga. Rain is one of the unpredictable factors that could mess up your shooting plans in Thailand. It is therefore strongly recommended that you bring along your gears rain coat (along with one that you put on you) as part of the essential items in your camera bag. I have included a quick checklist at the end of this blog.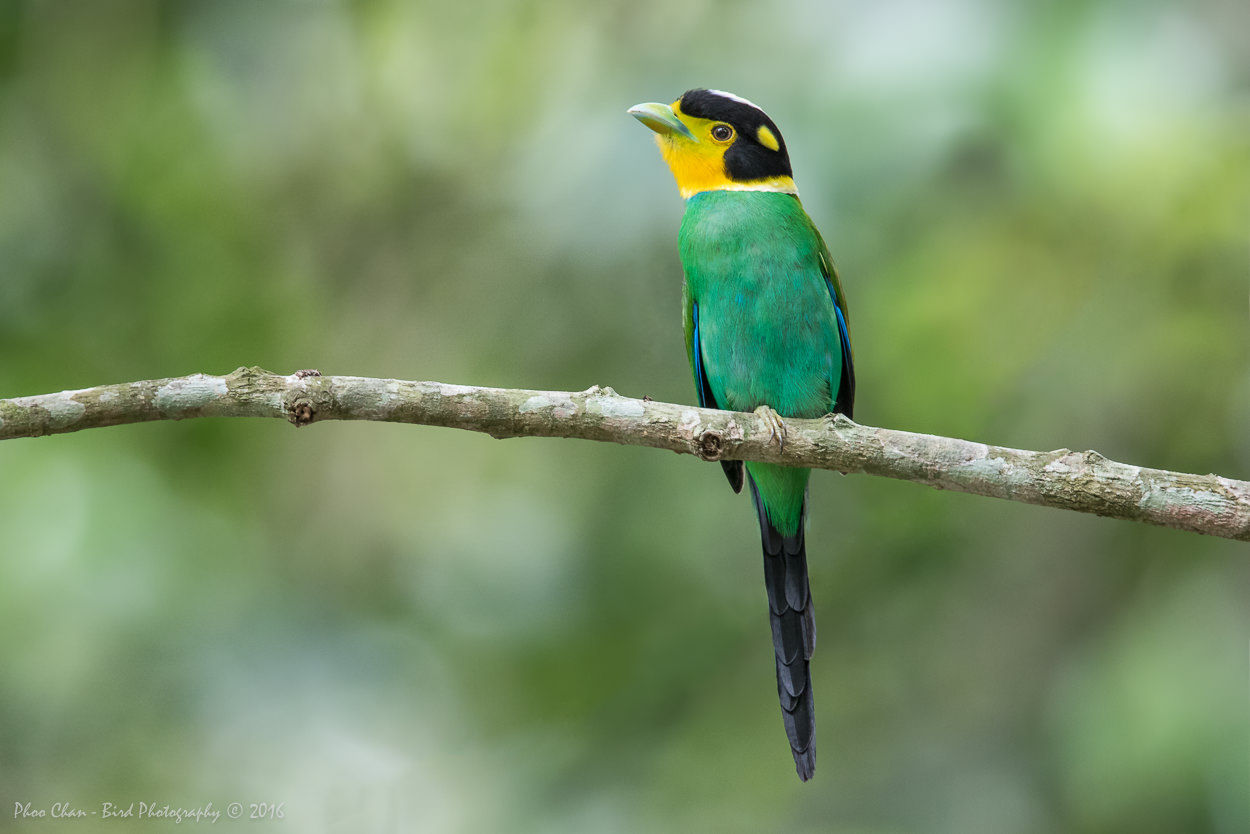 Our next stop: Hat Wanakorn National Park, 6 hours driving from Sri Phang Nga. We only spent less than 2 hours at the Wanakorn Beach capturing 2 species of the Spotted Owlet and Asian-barred Owlet before we headed out to Kaeng Krachan National Park which was about three and a half hours away.

We reached Samarn Birdcamp around 6PM – just in time for our dinner at the birdcamp. The owner, Mr. Samarn Khunkwamdee is an active bird photographer himself making the camp guests very comfortable talking about birds with him. Dinner was great and mango sticky rice for desert – best!
Kaeng Krachan National Park aka KKC, one of the best destination for birders and other wildlife enthusiasts is the largest national park of Thailand.
We spent two days at KKC and managed to capture four different species of broadbills: silver-breasted broadbill, black and red broadbill, dusky broadbill, and long-tailed broadbill.

Among other lifers for me include the blue-eared kingfisher, white-rumped sharma, green-eared barbet along with a big bonus: the black-naped monarch which happened to be having three newly hatched chicks.

Both parents were very dedicated that they took turn the babies every fifteen minutes.
However, shooting this fast moving birds in the thicket of a very dim light condition proven to be a challenge where even the Canon 1DX with the EF600mm f/4 IS USM II combo was not even able to lock-on the focus even at wide open f/4 using single shot mode.

The shallow DOF when shot wide-open presented yet another challenge to get the parent and three chicks aligned to a single focus plane and not to mention both parents which happened only a very brief moment at one occasion. Despite the challenge we were happy to witness this lifer and hope that all the chicks would have successfully fledged by now.

We had similar lighting problem when shooting the blue-eared kingfisher from inside the hide, but this time the bar was upped another notch. We had tons of buzzing mosquitoes circling our head while leeches were busy crawling on the ground inside the hide. Somehow they seemed to be rather blase when sprayed with the American made insect repellent that they kept coming..

We wanted to get better shots of the kingfisher but we had to move on to the next spot on our itinerary for the Chestnut-headed bee-eater as time was not on our side. Shooting the Chestnut-headed Bee-eaters in a wide-open field was much better in terms of lighting but with one downside – the temperature inside the hide was much hotter right under the hot sun without any shades.
However, I was happy to get a few good shots of the bird.
Our next destination was Khao Yai National Park, third largest national park of Thailand, which is about five hours of driving away from KKC. We stopped half way for lunch for a chicken bryani rice which was operated by a Thai-muslim owner. The spicy ox-tail soup was so good that we had to ask for a second bowl.  We also made a stop at Amphoe Phra Nakhon Si Ayutthaya for the Pied Kingfisher.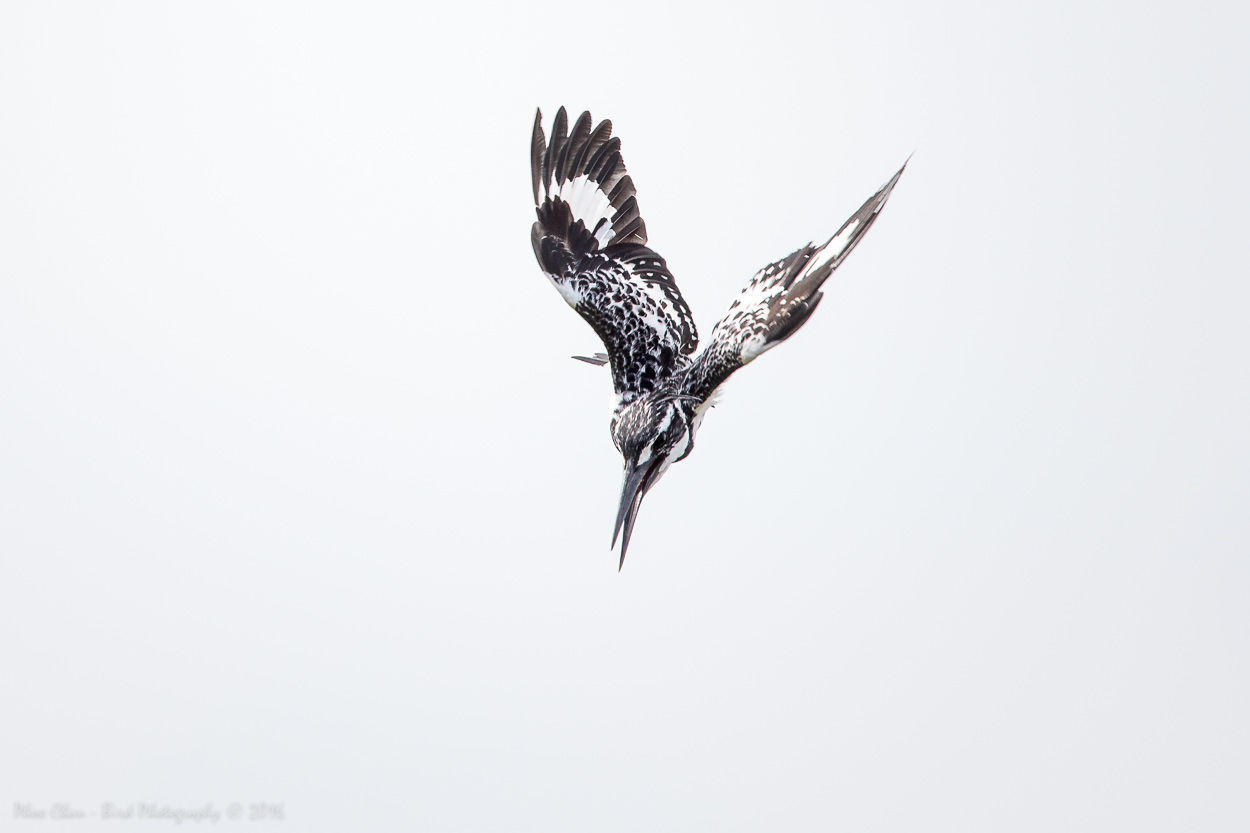 The pair was very skittish that we had to be in the hide and shooting birds in flight from inside the hide was very challenging since you did not have much room to move. I did manage to get a sequence of the hovering kingfisher actions shooting handheld despite the limitation. Unfortunately, the bird did not come down at the eye-level perch despite of us hiding inside the blind so no perching shots for us.
We had a chance to shoot the blue-tailed bee-eater about five minutes away from the kingfisher spot before we called it a day and headed for dinner. Apparently, the bee-eaters are quite common birds here although we had to be inside the hide to be able to shoot at a very close range.
It was a short opportunity but we had fun with a few keepers to share. Dinner that night was great – we had less spicy Tomyam soup this time. The restaurant was just outside where we shot the Pied kingfisher place. We reached Khao Yai at past 10PM where we checked into Tharakiree Place Hotel for two nights.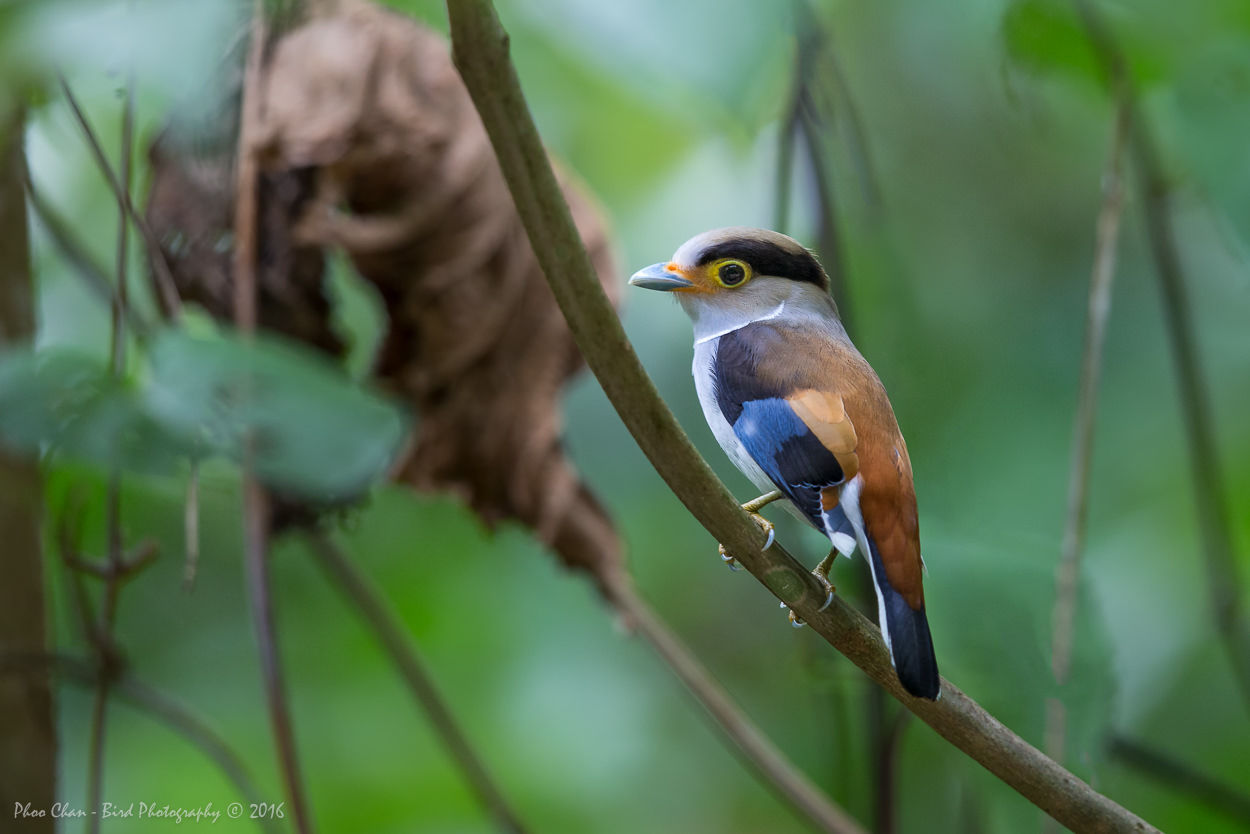 Khao Yai is actually Guide A's hometown so it is a place that he's very familiar inside and out. Unfortunately, we did not manage to get a high count of species from inside the national park. In fact, we waited in our hides for over two hours at each spot (two spots total) but did not manage to get neither the Blue Pitta nor the Blue-winged Pitta despite our high hopes – you win some you lose some.
It was good to see the great hornbill with over five-foot wing-span on our way out from KY National Park. You can hear the heavy wingbeat flapping so clearly as it took off from a perch – so majestic. In order to balance out the missing birds count, Guide A took us around shooting from inside of this truck.
Shooting from inside a vehicle was a blast especially with two species high on our list appeared: the Hoopoe and Indian roller which did not mind the truck kept inching closer until we filled the frame. The Little Green bee-eater that gave us a nice stretching pose was a big bonus.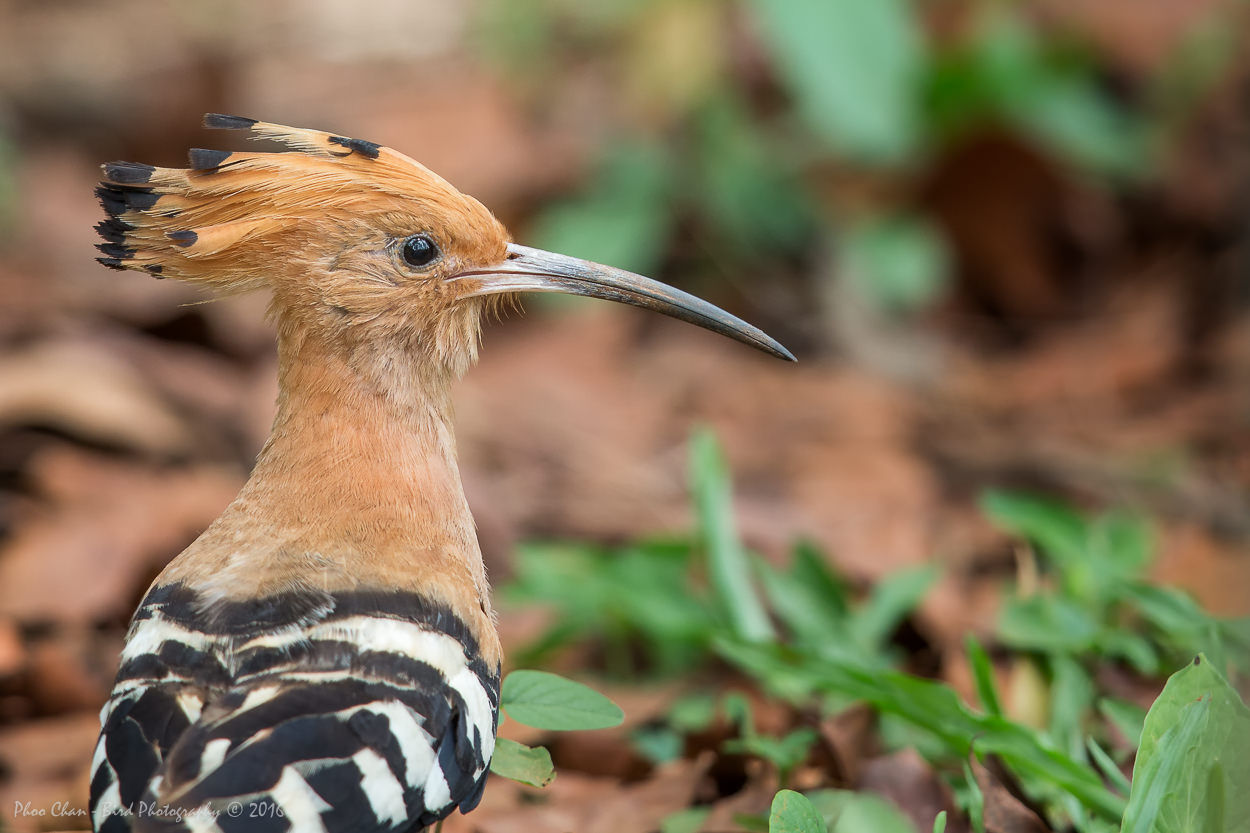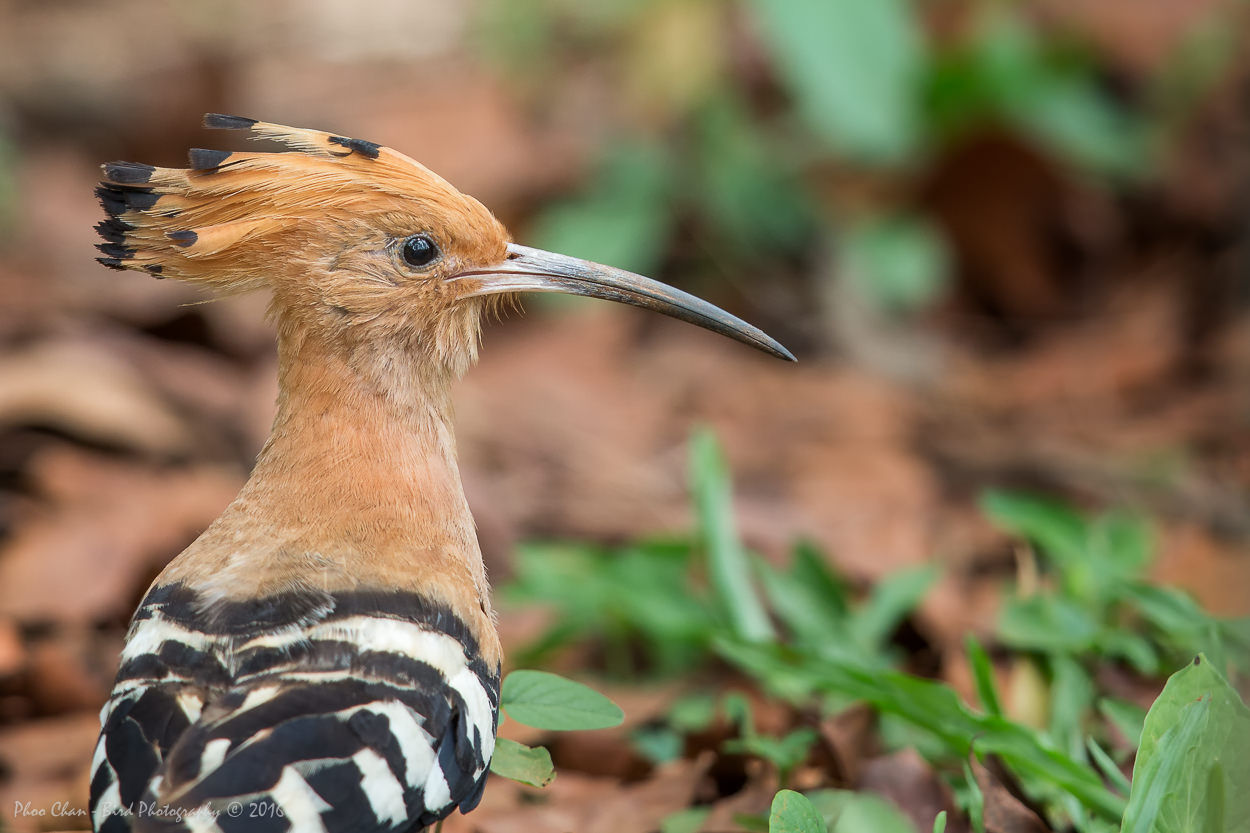 We had a simple chicken rice lunch at Khao Yai before we headed back to Dong Mueng International Airport. We made a short detour at the infamous Sala Thai Market and Guide A treated us with some delicious durian – strong smell yet tasted so jolly good. Finally, our short yet memorable journey came to an end when we had to say goodbye and depart at the very same place we started. Thank for being such a good company Johnson and Arjin!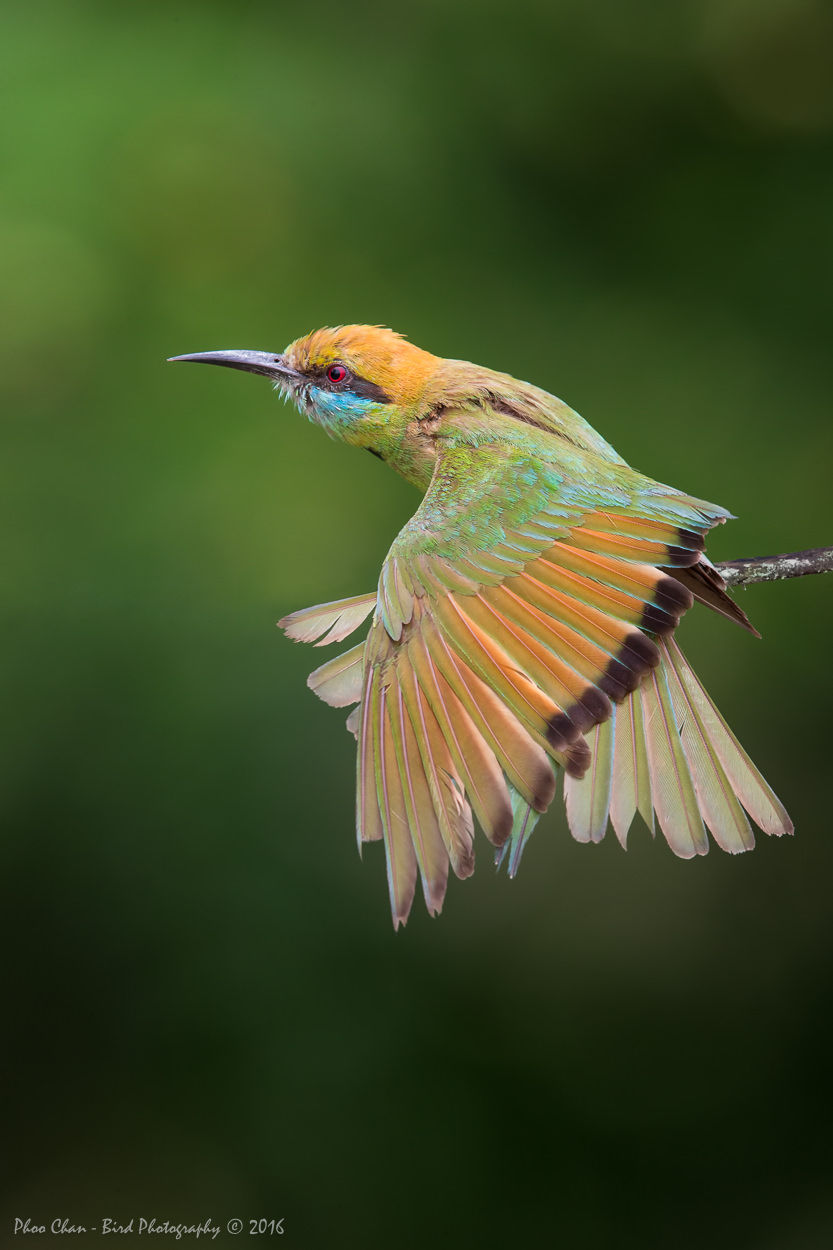 Recommended Checklist:
* Camera bag essentials (I'm not going to get into the details of camera body, lens, extra batteries, CFs, charger, TC, etc. here since everyone came this far should have the basic checklist already.)
* A minimum focal length of 400mm lens.
* Tripod and gimbal head whichever brand/model that result in the least vibrations
* Rain gear for both photographer and gear
* Cable release for slow shutter
* Insect repellent/bug protection
* Anti fog spray for those who wear glasses
* Towels if a lot of sweat makes you uncomfortable
* Pair of long socks that you can tuck in your pants to prevent leeches getting onto your legs
* Portable battery (18650) operated fan
* One of the hotels' name where you will be staying – you can get stuck at custom if you don't have one.
Comments
comments